[nectar_slider full_width= arrow_navigation="true" bullet_navigation="true" location="Homepage" slider_transition="slide" slider_button_styling="Standard With Slide Count On Hover" button_sizing="regular" slider_height="400″ autorotate=""]
Welcome to Photo Love! We're a wedding and lifestyle portraiture studio based in Bentonville, Arkansas. If you can't tell, we're well-versed in the art of capturing cherished moments. Please feel free to enjoy samplings of our work throughout this site. We hope you feel the love.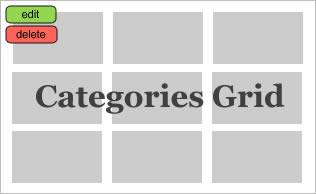 ABOUT US
Photo Love is a wedding and lifestyle portraiture studio based in Bentonville, Arkansas.
We specialize in capturing the beauty and emotion of life through photography. We offer a wide array of photographic sessions and services, including:
–       Weddings
–       Engagements
–       Pregnancies/Maternity
–       Newborns, Infants & Babies
–       Families, Children, Toddlers & Seniors
–       Individuals
–       Boudoir
–       Destination
–       General Lifestyle Portraits
We proudly serve all of Northwest Arkansas and the surrounding areas, including Bentonville, Fayetteville, Rogers, Springdale, Centeron, Ft. Smith, Eureka Springs Lowell, Pea Ridge, Gentry, Gravette and all of Benton and Washington counties. While we're an on-location photography business specializing in custom sittings, just ask and we'll gladly make arrangements for travel outside of Northwest Arkansas to other areas, including  Branson, Tulsa, Springfield, Missouri, Texas and Tennessee.
Photo Love style is fresh, hip, modern and clean. Our photographs boast a contemporary, "editorial lifestyle" feel, which makes them truly unique. Each one of our photographers work hard to ensure your session is fun, playful, comfortable and relaxed to bring out lots of smiles and laughs. And because every session is different, you can be sure that the resulting portraits will be as unique as your family. Yes, your pets are even welcome, too! We shoot with only professional grade Canon Cameras – Canon 5d Mk ii and Canon L class lenses – and use the latest photo editing software, including Adobe Photoshop and LightRoom, to create that just-right feel for every picture. Feel free to explore our site and let us know if you have any questions. We look forward to working with you!
All content on this site is copyrighted by The Photo Love Photography. Reproduction of any text or images without written permission is punishable by law.